Our Custom Builds & Vehicle Modifications
In addition to our standard build packages, Sessions Motorsports offers custom builds and vehicle modifications as well. Essentially, if you can dream it, we can build it. 
The back half system replaces the rear section of the frame rails with a tubular steel assembly.  Modifying the rear chassis geometry in this way enables the installation of a four-link or trailing arm rear suspension with coilover and bypass shocks. The new suspension system will provide increased wheel travel and articulation for better high speed and rock crawling performance.
In addition, the back half system provides higher ground clearance, improved departure angle, and a longer wheelbase. The back half system is typically tied into a full cage for passenger protection, as well as a new rear bumper.
Similar to the back half system, the tube front frame replaces the stock frame rails and front suspension.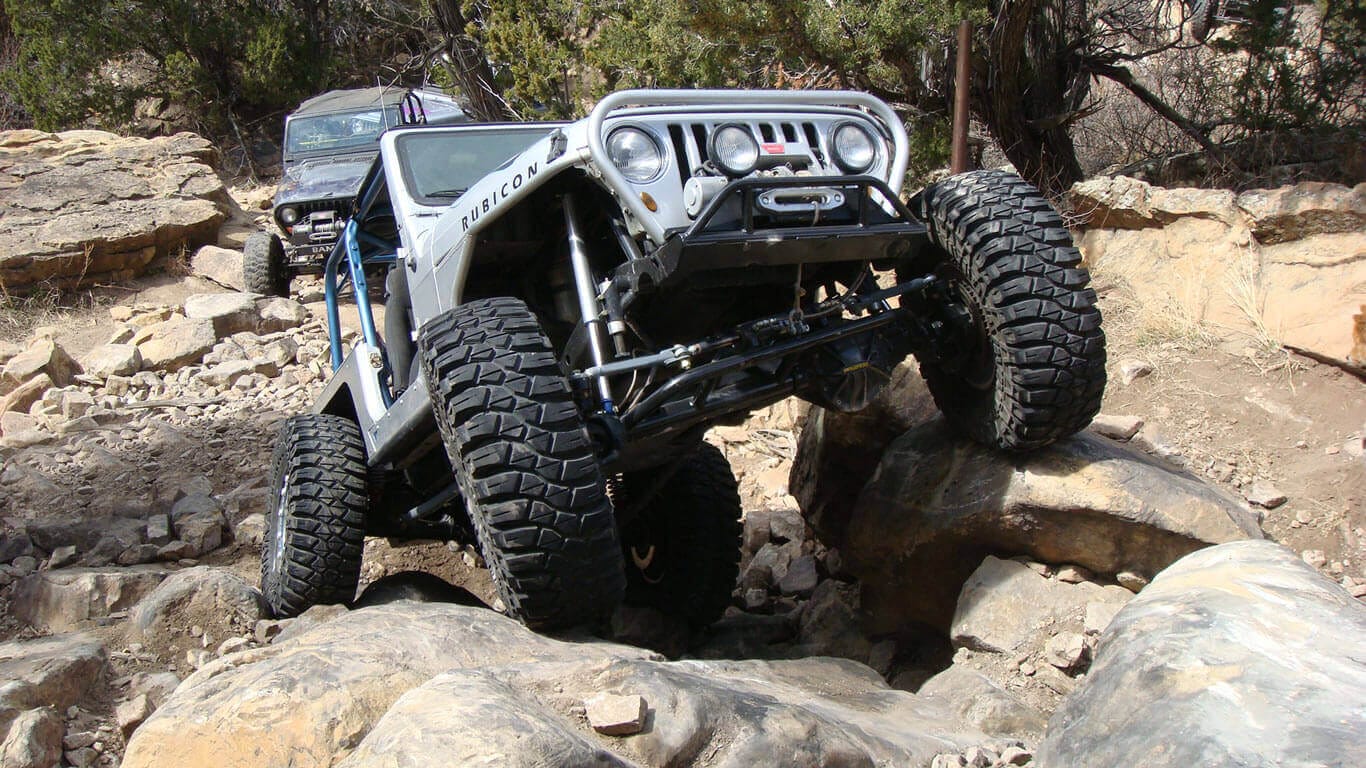 The four-link is the most effective off-road suspension. It provides the greatest articulation as well as shock and spring mounting options. We can custom design a rear and front four-link suspension system for your rig that will greatly enhance its off-road performance.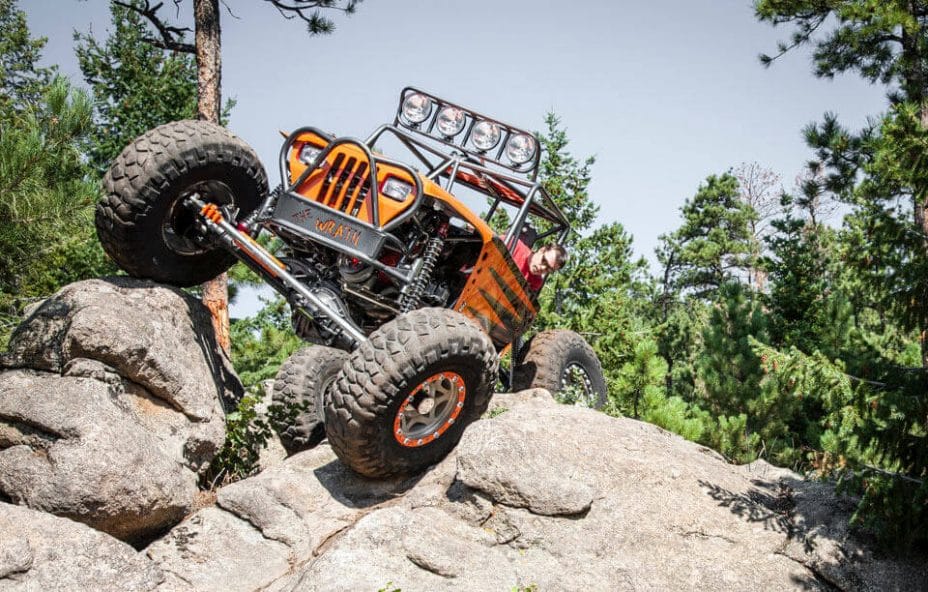 We custom design skid plates to protect your critical drivetrain components such as the oil and transmission pans.  Our skid plates are much more than the typical skid plates found in an off-road parts store.  These are designed from our experience in rock racing and are able to withstand direct hits from rocks after your rig falls off an obstacle. They are made from ¼", AR400 steel for the ultimate in durability and include a plastic cover made from UHMWPE to allow the rig to slide off of the rocks instead of getting hung up.
One of our most common custom projects is to swap a modern, fuel-injected V8 engine into a Jeep.  The Jeep engineers did not take into consideration that their customers would be installing 40″ tires and 1-ton axles when they were selecting an engine platform for their product.  The added weight from installing these larger components can overburden the stock engine. If your goal is to drive on the highway or in sand dunes, snow, or mud, the stock engine just won't get the job done. Even some rock crawling situations require additional horsepower. 
We have swapped a wide variety of V8 engines into Jeeps including Hemi, Ford, and GM.  All of the newer V8s such as the Ford Coyote, LS series, and Hemi have significant aftermarket support for engine computers to seamlessly integrate the engine into the vehicle electronics so that there are no dreaded check engine lights.
Copyright © 2018. Sessions Motorsports. All Rights Reserved. Website by Sage Marketing Group.